WE ARE BACK
Alnwick Alive presents
UNLOCKED
FRIDAY 6TH AUGUST
ALNWICK JUNIORS FOOTBALL CLUB, Greensfield Sports Bar, TAYLOR DRIVE, ALNWICK
TICKETS -£5 on the door
7pm Jonny D : Contemporary Saxophone: I have a dream to bring contemporary solo saxophone back in fashion. That dream starts right now …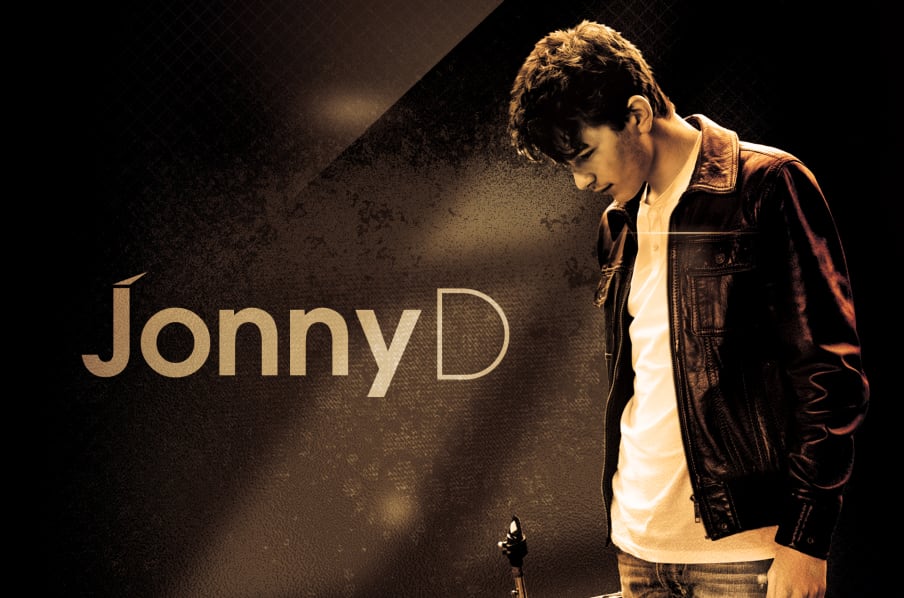 7.45 Autumnal Daze are an acoustic duo based in Newcastle Upon Tyne. We provide a wide variety of tracks, ranging from Pop, Soul to Folk. We deliver interesting harmonies and guitar arrangements to all of our performances.
8.30 These Broken Temples is a female fronted Pop Punk band from Newcastle. We play a mix of covers and originals. Helen Hedley – Vocals, Rhys Ovington – Guitar, Ben Temple – Bass, Matthew Langley – Drums
9.25 The Avalons: are a four piece indie/alternative band based in Newcastle. Doing a range of covers and originals.
Alnwick Music Festival Returning
Alnwick Alive Presents Live on the Lawn is a pared down version of the Alnwick Music Festival consisting a full day of live music, dance, spoken word, and workshops.
The festival will launch on the evening of Friday 6th August at Alnwick Juniors Football Club Sports Bar, and will include The Avalons, These Broken Temples, Autumnal Daze, and Jonny D. Tickets will cost £5 on the door with no need to book.
On Saturday 7th August there will be a full free day of entertainment at St Paul's School on South Road. Performers will include the Amble Sword Dancers, Ian K Brown, Pistol Pete Wearn, and The Cherry Pickers. As part of the day, there will be workshops for everyone to join in, and learn new skills, including sword dancing and ukulele. Organisers hope to have the festival come to a close with its traditional family ceilidh.
Across both events, a bar and refreshments will be available, and anyone attending is being asked to bring their own chairs and rugs. Donations towards the continuation and running of the festival will be welcome, following a turbulent year for organisers due to the COVID-19 Pandemic.
Mayor of Alnwick, and Chair of the Festival Committee, Lynda Wearn said: "I am really excited that we are able to bring live music back into Alnwick, and hope that the town and visitors will support the events and artists so we can bring a bigger and better festival next year"
Organisers have made sure the festival can overcome any weather challenges, with the option to have both events hosted indoors. The festival programme and all information regarding locations can be found on the Alnwick Music Festival website and Facebook page.
Alnwick Music Festival
https://www.facebook.com/alnwickmusicfest/?eid=ARC1RL8-d9g8Nr1vHgjH-ZJPAeysX9JUuaOkmmV9qwghm2nn20moAF9eVz4yQj5jkIVqW8VH5j7SYhu7ENDS
Peter Edge
Tonight Peter takes us on a lovely walk in the Northumberland countryside, reading his poems as we walk and disturbing a heron en route. Peter has organised the poets for this year's festival so thanks Peter, they have been great.
Ian K. Brown
Ian is a singer/songwriter who gets his inspiration from political and world situations as well as personal. Ian's latest album is called "One Voice, One Guitar". Ian has played an invaluable part in helping to organise this weekend's festival, as well as supplying two ukulele workshops.
Martin Armstrong
Singer/songwriter Martin is from Gilsland and has worked as a miner and in forestry. He draws on this experience in his song writing Martin and his friend Steve did a great job at last year's festival running the sound system in the Alnwick Alive marquee.
Mary & Peter Hollins
Based in Lesbury, Mary and Peter have been mainstays of the local traditional music scene for many years.
Rowena Somerville
Rowena Somerville was formerly CEO of Tees Valley Arts, and now a freelance writer, illustrator and singer. She has published several children's books.
Eve Williams
From County Down. Northern Ireland, Eve is an acclaimed singer and songwriter. She has performed all around the UK, including the famous Celtic Connections in Glasgow. She has also played at the renowned Bluebird Café in Nashville, Tennessee. Her albums are available from her website.
Dan Walsh
Banjo virtuoso Dan is now based in the Midlands, but has strong links with the North East, having studied folk music in Newcastle. Dan has received international acclaim as a leading exponent of claw hammer banjo. Dan is a member of the Urban Folk Quartet and has his own trio. Tonight, he will be performing his solo set. Many of those who saw him at last year's festival are still talking about his stunning mastery of his instrument
Sandra Kerr
Multi-instrumentalist and singer, Sandra has had a long career in folk music. She co-wrote the music for the children's tv series Bagpuss and has been a teacher on the Newcastle Folk degree course. She frequently appears on BBC radio.
Tribe Zuza
More from dance group Tribe Zuza on a beach in Northumberland.
Brothers Gillespie
Sam and James Gillespie have played at festivals all over Britain and Europe. Multi-instrumentalists and singers, their album "The Fell" was described by Folk Radio UK as "showing British acoustic music in the best possible light." Tonight's video seems to have been recorded in a church. Listen to the amazing acoustics.

Tannahill Weavers
First formed in 1968, now regarded as a Scottish National Treasure. The Weavers have performed all over the world and were all set for a major US tour this year, which they have had to cancel. They were one of the highlights of last years unfortunately rain dampened festival
Saturday 8th August Evening Programme hosted by Carl Cape
Jimmy Little & Jamie Robb
Our local master of the traditional folk harmonica is joined by Jamie Robb on guitar.
Gary Steward
A mainstay of the monthly Tanners Arms music night in Alnwick, accomplished musician Gary has been performing his own and other people's songs, both solo and in bands for many years. He has recently teamed up with David Ainsworth to form The Shiremen.
Tony Williams
Tony Williams, from Alnwick is a published author and poet. He also teaches creative writing.
Heather Innes
Originally from Northern Ireland, Heather now lives in the High Peak district. She has been singing professionally for 30 years. She was based in Scotland for many years, and as well as performing all over the YK, has toured with various bands in Australia, Thailand, Germany, Denmark, Ireland Canada and USA. She sings and records with the band Caim and has recorded 5 solo albums. Her latest, "Here Comes the Day" is available on Spotify. When singing solo, Heather accompanies herself on the bodhran
Pistol Pete Wearn
After 5 years of touring as a blues musician ("a master slide virtuoso" – Maverick), Pete is now broadening his influences to include Americana. The debut EP from his country trio The Wildwood Flowers was well received, but tonight Pete is once again solo, with guitar, harmonica and stomp box.
Pistol Pete Wearn with Jess Volpe
Pistol Pete Wearn and sister Jess Volpe making a rare appearance
Hexham Morris
David Ainsworth
A regular at the Tanners Arms monthly music night. David was hoping to record his second album of original songs this year, but this, like his live performances with The Shiremen, has been put on hold. His first album "Shortcuts to an Ideal World" is available on Spotify
Sarah McQuaid
Born in Madrid, raised in Chicago, and having lived in Ireland for 13 years, Sarah is now based in Penzance! Although a multi-instrumentalist, her guitar playing has earned her the Ards International Guitar Festival Lifetime Achievement Award (previous recipients Davey Graham Martin Simpson, John Ren bourn, Martin Carthy). Her albums and live performances of her original songs have earned rave reviews around the world.
Tribe Zuza
Performing on Cresswell beach Tribe Zuza performs Tribal Belly Dancing a comparatively modern format which draws strongly from Middle Eastern Dance, with stylistic influences from East India, North Africa, Flamenco dance and contemporary dance. It is a multicultural world fusion of dances, inspired by the traditional and folkloric styles of the East.
Landermason
Landermason's music has been described as a unique blend of folk, roots and jazz. Multi -instrumentalist Fiona Lander and guitarist Paul Mason's music has frequently been played on BBC national radio and television. Their albums are available on Spotify. They live in Bellingham and organise the Baafest festival there.
Stewart Hardy
Anyone who saw them at last year's festival will have fond memories of Stewart's Bottle Bank Band, with their lively and entertaining virtuoso violin playing. Tonight, circumstances force Stewart to perform solo, but anyone who thinks a solo fiddle performance might be is bit dry, is in for a pleasant surprise. An internationally acclaimed musician, Stewart serves up his art with a generous helping and wit and good humour.
Merry Hell
Highlight of the evening, for some the highlight of the festival. The stupendous Merry Hell, 8 piece folk rock band from Wigan. Built around the Kettle family. Merry Hell have won all sorts of awards and appeared at many festivals. Irresistibly catchy, powerful songs done with feeling and humour.
Friday 7th August Evening programme
A Proclamation from Alnwick Town Crier, Roger Daniel aka Jolly Roger to open our evening festival.
David Ainsworth. A regular at the Tanners Arms monthly music night. David was hoping to record his second album of original songs this year, but this, like his live performances with The Shiremen, has been put on hold. His first album "Shortcuts to an Ideal World" is available on Spotify
Carole and Jamie Robb.Well known Northumbrian piper Carole brings you traditional Northumbrian music, aided by
her multi-instrumentalist son, Jamie. Carole is one of our committee members and responsible for booking the local artists.
Thanks for a job well done.
Multi talented Cliff Blakey describes himself as a Jazz Flamenco Guitarist and here he is playing three of his own compositions.
Richie McCaffrey was born in Warkworth, has lived in Scotland and Belgium, but is now back in Alnwick. He has had a number of poetry
collections published.
Dave Wearn. Formerly lead guitarist and songwriter for Wiltshire band The Cheverellites, Dave returned to his native Northumberland 4 years
ago. For his set of original songs tonight, Dave is supported by his own "invisible band".
Imran Boe Khan is a Dorset based poet whose work has been published in a number of anthologies. He augments his income as a professional writer by occasional work as a foot double!
Pauline Vallance. Based in Scotland, Pauline is an award winning songwriter who, unusually, performs
her music on the Clarsach, or Celtic harp. Playing both solo and with other musicians, Pauline has toured in Canada, Australia and New Zealand. Her albums are available on
Spotify.
Steve Ridley. Steve started playing aged 11 and gigging by the time he was 14. He has played with Marmalade, The Yardbirds and The Groundhogs. He started Soul/R&B band Uncle Tom's Express. Based
in Carlisle, Steve and his friend Martin did a great job at last year's festival running the sound system in the Alnwick Alive marquee.
Stew Simpson Originally from Newcastle, but now based inCumbria, musician and actor Stew is best
known as front man and leader of successful folk-rock band Hadrian's Union.
Alistair Anderson. Acknowledged as the world's leading exponent
of the English concertina, and a fine Northumbrian piper to boot, our Alistair was a founder member of The High Level Ranters. Since then, work as a solo artist and with other musicians has brought him international acclaim. He was a founder of the successful Folk Music degree course at Newcastle University, and is a great supporter of local young talent.
Dan Hartland. Based in the Midlands, Dan has a growing reputation as a melodic and sensitive singer/songwriter. His latest album "Great Novels" is now available on Spotify.
The Mighty Doonans. Mick and Kevin Doonan were founder members of folk rock band Hedgehog Pie. They went on to form the 'Doonan Family Band' .This then expanded into the Mighty Doonans where Mick & Kevin Doonan, Phil Murray and Stu Luckley, are joined by various family members, Rosie & Frances Doonan (Mick's daughters), Jamie Luckley (Stu's son) This set, typical of their lively and witty style, was recorded at Shrewsbury folk festival. Apparently, it was just too much to get them all on Zoom!
CLICK THE LINK TO JOIN THE YOGA WORKSHOP.
Festival Workshops.
Friday starts with Yoga with Claire at 11.00 am.
12.00 Ian K Brown shows us how to play a ukulele.
Bringing our afternoon workshops to a close is an intermediate workshop for the Uke with:-
15.00 Ian K Brown .
Don't worry if you miss one the links are there and can be played at your convenience. They will also be reposted on Sat & Sunday…….watch out for the schedule for those days coming tomorrow.

13.00. Angela of Tribe Zuza shows the simple starting points to doing tribal dance in a dance workshop.
14.00 the noisy amongst use can explore playing the bodhran with world master Steafan Hannigan and his son Oisin. The astute amongst you will realise that they hail from Canada.
MUSIC, DANCING, WORKSHOPS
Unfortunately, we are unable to run the festival as normal this year due to the Pandemic and the banning of Mass Gatherings. However, you can still enjoy the festival virtually. It will be live streaming on our Facebook page over the weekend 7th-9th August with some great performers.
https://www.facebook.com/alnwickmusicfest/?eid=ARC1RL8-d9g8Nr1vHgjH-ZJPAeysX9JUuaOkmmV9qwghm2nn20moAF9eVz4yQj5jkIVqW8VH5j7SYhu7
https://www.chroniclelive.co.uk/whats-on/music-nightlife-news/alnwick-music-festival-goes-virtual-18705449

The Tannahill Weavers
The Tannahill Weavers are one of Scotland's premier traditional bands, with a repertoire spanning centuries, ranging through fire-driven instrumentals, topical songs, and original ballads and lullabies. These versatile musicians have received worldwide accolades for their exuberant performances and outstanding recording efforts that seemingly can't get better yet continue to do just that. Current members are Roy Guilane (guitar vocals), Phil Smilie (flute, tin whistles, bodhran, vocals), Malcolm Bushby (fiddle) and Lorne MacDougall (Highland bagpipes, Scottish smallpipes, tin whistle). As the Winnipeg Free Press noted 2The music may be old time Celtic, but he drive and enthusiasm are akin to straight ahead rock and roll.
Continuing on our theme of female singing stars for the virtual festival we are pleased to announce that Sarah McQuaid is joining us all the way from sunny Cornwall.
Her award-winning musicianship, distinctive chocolatey vocals and mastery of the songwriting craft have led reviewers to describe Sarah McQuaid as a "triple threat". Add to that a warm, charismatic stage presence, five critically acclaimed solo albums and a battery of instruments including acoustic and electric guitars, drum and piano — and you've got a one-woman powerhouse who defies categorisation because there simply isn't anyone else out there quite like her. Not to be missed!
"She reached parts other singers fail to do … There is emotion, beauty, passion and musically great arrangements and fab playing. It's a complete package. I loved the show and was very moved." —Rob Bozas, Bozas International (Publisher, Peter Gabriel/Real World)
sarahmcquaid.com
facebook.com/sarahmcquaidmusic
http://sarahmcquaid.bandcamp.com/album/if-we-dig-any-deeper-it-could-get-dangerous
Photo by Phil Nicholls (www.philnicholls.co.uk).
A fantastic video from Eve Williams (songstress) has arrived and cant wait to see it on virtual festival August 10th
Alnwick Virtual Music Festival is really privileged to feature the fabulous local singer Sandra Kerr. We really are in for a fantastic weekend of talented performers sharing their songs and music with us. Dont miss it…Aug 7th, 8th & 9th.
DAN WALSH
www.facebook.com/danwalshbanjo
DAN HARTLAND
DAN WALSH, PISTOL PETE WEARN, DAN HARTLAND
This is what 3 of our brilliant musicians who are appearing at the festival got up to during lockdown. Come along and see them play at the festival.
Play-5:31Additional Visual SettingsEnter Watch And ScrollClick to enlargeMute230 ViewsPistol Pete Wearn3h ·
Ever wondered what me & Dan Walsh – Banjo/Vocal/Guitar & Dan Hartland would sound like? Very much like this, it turns out 😉
This is our take on the song Rock Salt & Nails, originally written by Utah Phillips & covered by Joan Baez, Waylon Jennings, Willie Watson & now us.
MERRY HELL
Don't Miss MERRY HELLrecently voted as the best live act about.
As a taster check out this video of their's
We are delighted that the BROTHERS GILLISPIE are once again joining us for this year's Virtual Festivaal. Check out their Facebook page to see the excellent music they produce.
https://www.facebook.com/songsfromtheoutlands/
Bellingham's LANDERMASON are in our line up.
Be ready for some serious quality and as always their sound will be awesome.
Checkout their lockdown video which they made for a bit of fun 🙂
There are some great fiddlers in the North East and we are lucky to have one of the best.
STEWART HARDY has played in many wonderful places with many wonderful musicians.
In August he will be playing for you at the Alnwick Virtual Music Festival.
Check him out
BREAKING NEWS – THE MIGHTY DOONANS ARE CONFIRMED FOR OUR VIRTUAL FESTIVAL
IAN K. BROWN
WE WOULD LIKE TO SAY A HUGE THANK YOU, TO IAN FOR NOT ONLY PERFORMING AND HOSTING WORKSHOPS AT THIS YEAR'S VIRTUAL FESTIVAL BUT HE IS PULLING ALL THE ARTIST PERFORMANCES TOGETHER READY FOR LIVE STREAMING.
Ian K Brown has been at the festivals in Alnwick since 2013 doing uke workshops and performing on stages inside and out.
Here's a snippet from him performing at Stepping Stones a few years ago
PAULINE VALLANCE
Pauline Vallance is quite amazing – she has been keeping us entertained throughout lockdown with words from one song played to the tune of another – On a Harp! see what you make of this one.
You are going to love her contribution to the festival 🙂
PISTOL PETE WEARN
More Acts Announced:
Carl Cape
Stew Simpson
Jimmy Little
Carole & Jamie
Paul Newman
Dave Ainsworth
Gary Steward
Sarah McQuaid
Pete Bonham
Avril Huntly
Sandra Kerr
Steve Ridley
Martin Armstrong
Cliff Blakeley
Dave Wearn
Spoken word
Headline Acts include:
Merry Hell
Landermason
Alistair Anderson
Brothers Gillespie
Pauline Valance
Pistol Pete Wearn
Tannhill Weavers
Dan Walsh
Ian K. Brown
Contact
alnwickmusicfestival@yahoo.com
Free Christmas Events
Alnwick Alight – Sing a long to The Greatest Showman
Friday, November 22, 2019 at 4 PM – 6:30 PM
Tickets available on Oct 21 at 12 AM Tickets by Eventbrite
Friday, November 22, 2019 at 7:30 PM – 10:30 PM
Tickets available on Oct 18 at 7:30 AMTickets by Eventbrite

JAN 5 Twelfth Night Movie Magic – Shrek the Musical
Tickets available on Oct 18 at 10 PM Tickets by Eventbrite